Issues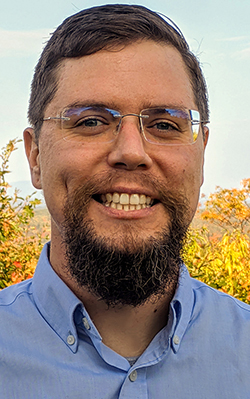 What do I stand for?

A Balanced State Budget
Lower Taxes & State Spending
Privacy Protections & Equal Justice
Accountable, Constitutional, Limited Gov't
Greater Freedom & Individual Liberty
Education That Starts At Home



Contact
nickdwhite@gmail.com

935 Borough Road
Pembroke, NH 03275



Want to donate with bitcoin/cryptocurrency? Send me an email.
About
My wife and I have lived in Pembroke since 2016. As a native Nevadan raised in Texas, I'm proud to call New Hampshire my home today. I have worked in Information Technology for over 17 years, pioneering work in wireless communications, cybersecurity and network engineering. I'm proud to say that I've signed the front of many paychecks as an entrepreneur who's created jobs and opportunities.

My family moved to New Hampshire because we saw it as one of the few states in this nation that still values, and even works to expand, personal freedoms. Lately, that's under attack, so that's why I am running.

The first time I was asked what my political positions were, I jokingly responded with: "Stay out of my wallet. Stay out of my bedroom. And stay off my lawn." After more consideration, I believe this statement actually captures much of my core philosophy concerning the government.

Stay Out Of My Wallet - Increased state spending means increased taxes for you and me.
Stay Out Of My Bedroom - If it's none of my business, it's probably none of the government's either.
Stay Off My Lawn - Our homes should be a bastion of privacy, not the new frontier for government intrusion.